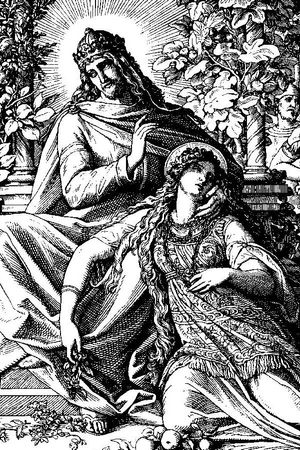 ---
COMPOSER'S NOTE
Shir Hashirim ("Song of Songs") is the third movement of Kohelet, my cantata in five movements for mixed chorus, soloists and orchestra. This version for soprano and baritone with a reduction for piano was arranged especially for recital performance.
A setting of Song of Songs, it combines lush, modal melodies and colorful harmonic textures. My wife Lauren, a Hebrew speaker and linguist by training, transliterated the gorgeous Biblical Hebrew text for me.
The baritone soloist sings the part of the groom—King Solomon according to tradition—while the soprano soloist sings the part of his expectant bride.