Requiem
in Seven Movements for SATB Chorus, Soloists and Orchestra
"Dehlinger shapes music to illuminate the meaning of the text...and the writing is rich, often rapturous."
—Donald Rosenberg, Gramophone
0:00/4:44

0:00/4:29

0:00/7:46

0:00/2:50

0:00/3:20

0:00/2:41

0:00/5:35
TITLE
Requiem in Seven Movements for
SATB Chorus, Soprano and Bass-Baritone Soloists & Orchestra
DURATION
33 minutes
YEAR OF COMPOSITION
2021
INSTRUMENTATION 
2(I&II=picc/afl).2.2.2 - 4.2.2.0 - timp.perc: glsp/xyl/t.bells/tgl/cyms/susp.cym/SD/BD/tam-t - org(optional) - strings
LICENSING
American Society of Composers, Authors and Publishers (ASCAP)
WORLD PREMIERE
October 30, 2022
Rachel M. Schlesinger Concert Hall, Alexandria, VA
Choralis, Gretchen Kuhrmann, Artistic Director
PURCHASE
Available 2022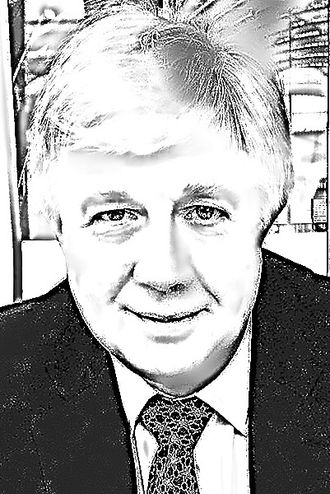 COMPOSER'S NOTE
Composed in loving memory of my friend Neil Dellar, who passed away suddenly on September 3, 2020, Requiem is my partial setting of the Latin Mass for the dead, or Missa pro defunctis, for mixed chorus, soprano and bass-baritone soloists, and orchestra.
I wrote it with the beautiful voices of Choralis, the Washington, DC-area chorus under the direction of Gretchen Kuhrmann (who will mount the premiere in October 2022), soprano Danielle Talamantes, and bass-baritone Kerry Wilkerson in mind. All were near and dear to Neil, a corporate lawyer with a splendid baritone voice who was active on the board of Choralis.
A standard rendition lasts about 33 minutes and is comprised of seven movements. Six include settings of traditional Latin texts from the Roman Missal: I. Introit, II. Kyrie, III. Offertory, IV. Sanctus, V. Agnus Dei, and VII. In paradisum. While I was inspired by its many great predecessors, I decided to use a fresh and contemporary compositional style, while preserving the sacred and liturgical purpose of the text.
Partially hidden in the aural tapestry is a brief pastiche or two from some of Neil's favorite classical music works. I hope his family and friends will delight in uncovering them. Naturally, all are in the public domain except one, and it's mine.
The sixth movement is a new choral and orchestral arrangement of Night Piece, a setting of the eponymous poem by Irish poet James Joyce, which I composed in 2019 as part of an art song cycle for voice and piano. Neil was quite fond of the song. Replete with ecclesiastical imagery, it is a reverent, if not haunting portrait of "night's sin-dark nave." 
The final movement opens with a devotional lyric from Holy Sonnet 10, Death, Be Not Proud, by sixteenth century English poet, soldier and cleric John Donne. The text, written mostly in iambic pentameter, is the poet's direct address to death personified and is at once metaphorical and metaphysical. It also seemed like a fitting, non-liturgical prelude to the closing In paradisum.
Requiescat in pace, Neil.