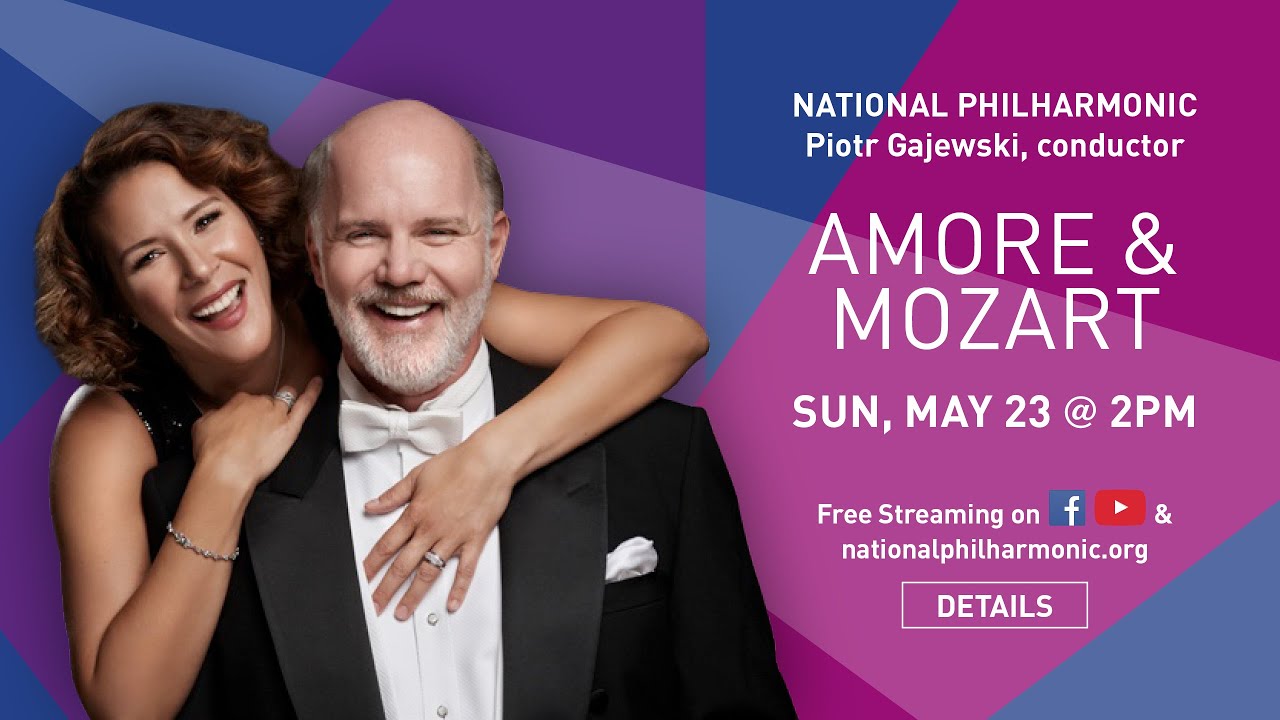 Tune in Sunday, May 23, 2021 at 2PM Eastern to National Philharmonic's FREE broadcast performance of Amore, Henry's new love duet for soprano, baritone, and orchestra. Amore kicks off NatPhil's livestream concert, Amore & Mozart, which will be simulcast on WETA, Washington, DC's leading public broadcasting station.
The full title of the work – Amore e 'l cor gentil sono una cosa – translates to "Love and the gentle heart are one and the same," and Henry wrote it for his dear friends Jennifer and Eddie's nuptials in Florence, Italy. (What better text could he set than a love sonnet in Italian by revered Florentine poet Dante Alighieri?)
Led by Maestro Piotr Gajewski, the concert features the composer's favorite operatic duo of Met soprano Danielle Talamantes and bass-baritone Kerry Wilkerson – who sang it at the wedding!
This performance promises to be a superlative showcase of Danielle and Kerry's breathtaking vocal talent and NatPhil's beautifully nuanced and evocative sound.
As part of NatPhil's virtual 2020-21 season, it will come to your home at no charge from the Music Center at Strathmore in North Bethesda, Maryland.
Whether you're tuning in solo or having a watch party with friends, dressed in your finest attire for Instagram worthy pictures or lounging in your pajamas with a hot latte, join Henry May 23rd at 2:00 PM Eastern as NatPhil brings you Amore.
Enjoy the show!
How to Watch Amore & Mozart
Watching is free and easy. If it's your first time streaming a NatPhil concert, we suggest you set up at 1:45pm on Sunday, May 23, 2021. Here's how:
Go to nationalphilharmonic.org on the device of your choice.
 
Click on the event countdown box.
 
Click an option: "Watch, No Charge" or "Login" and complete the form.
 
Choose where you would like to view the concert:
National Philharmonic Website (the video will show on the individual event detail page)
Vimeo
YouTube
Facebook
If we are "live," the video will start playing at that moment. If it does not, select the "Play" button in the lower left corner of the screen to start the video. Once it starts playing, look on the lower right corner of the "screen" for another little icon that will enlarge the video to fill up the full screen of your device.