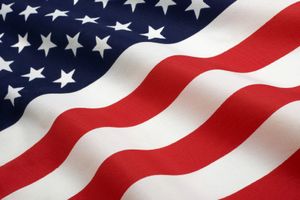 Memorial Day (2020) - 4'
for men's choir
TTBB, trumpet in C, and snare drum
---
---
COMPOSER'S NOTE
Bass-baritone Kerry Wilkerson, my friend and artistic collaborator, knows a thing or two about patriotic music. In 2018, he retired from the U.S. Army Chorus, one of the few professional men's choruses in the United States. It has a long-established reputation for excellence in the performance of men's choral literature, from military music and patriotic standards to pop, Broadway, folk, and classical music.
Kerry challenged me to compose a choral setting of text with a patriotic American theme for four-part men's chorus. Not one to shy from a challenge, I accepted. 
Which text to choose?
My friend and neighbor, Jenny Letowt, suggested I would find my answer among the poetry of Joyce Kilmer. She lent me her copy of Trees & Other Poems by Kilmer, which I read and fell in love with. 
Kilmer was a celebrated American writer, best known for his 1913 poem, Trees. Literary critics, from Kilmer's time to the present, fault the poem as being overly sentimental and romantic. Yet many readers, myself included, find the poem charming. Nothing wrong with sentimental.
Kilmer was also a patriot, who made the ultimate sacrifice. He was killed by an enemy sniper's bullet on July 30, 1918, during the Second Battle of the Marne in World War I.
Jenny was right!
After reading Kilmer's Trees & Other Poems, I found a poem which could not have a more patriotic American theme. It is called Memorial Day. Like Trees, it is delightfully sentimental, and it inspired me to compose my new choral work of the same name.
Scored for four-part men's chorus, trumpet in C and snare drum, Memorial Day is my tribute to the fallen men and women of the U.S. armed forces.
THE TEXT 
The bugle echoes shrill and sweet,
But not of war it sings to-day,
The road is rhythmic with the feet
Of men-at-arms who come to pray.
The roses blossom white and red
On tombs where weary soldiers lie;
Flags wave above the honored dead
And martial music cleaves the sky.
Above their wreath-strewn graves we kneel,
They kept the faith and fought the fight.
Through flying lead and crimson steel
They plunged for Freedom and the Right. 
May we, their grateful children, learn
Their strength, who lie beneath this sod,
Who went through fire and death to earn
At last the accolade of God. 
Joyce Kilmer, 1886 - 1918