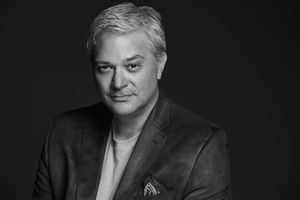 Alone (2019)
for high voice and piano, or
medium voice and piano
---
---
COMPOSER'S NOTE
Alone conjures the image of a haunting, solitary evening. A sensual thought then impedes the calm, provoking "A swoon of shame." In the recording by my dear friend, soprano Danielle Talamantes, she masterfully sustains the word shame over six measures as it disappears into the nothingness of a faint hum. It's positively spine tingling!
It is available for high voice (soprano or tenor) and medium voice (mezzo-soprano or baritone). It is also part of my collection:
Ten Poems of James Joyce (High Voice and Piano)
Ten Poems of James Joyce (Medium Voice and Piano)
THE TEXT
The moon's soft golden meshes make
All night a veil;
The shore-lamps in the sleeping lake
Laburnum tendrils trail.
The sly reeds whisper in the night
A name—her name,
And all my soul is a delight,
A swoon of shame.
James Joyce, 1882 - 1941