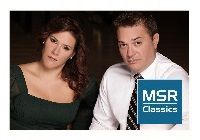 Pianist Henry Dehlinger announced today that his new classical album with soprano Danielle Talamantes, entitled Canciones españolas, will be released by MSR Classics. Talamantes and Dehlinger have signed with MSR Classics and are thrilled with the expertise and energy that the independent label is providing.
"Things are really moving now, and we can officially begin the countdown to the album's release." Dehlinger said. "Richard Price, our producer, and Wayne Hileman, our recording engineer, from Candlewood Digital have provided MSR with the finished and fully mastered disc, and we can't wait to get it pressed."
All album materials have been submitted (e.g., texts, translations, bios, images, and acknowledgements), except the liner notes. MSR has engaged William Craig Krause, PhD, of Hollins University to write the liner notes. Professor Krause is an internationally renowned expert on Spanish classical music and recently co-authored Federico Moreno Torroba: A Musical Life in Three Acts with Professor Walter Aaron Clark of UC Riverside. Professor Krause is also writing a book on the life of Joaquin Turina.
Once the liner notes are completed, MSR Classics will work their magic and put the album package and booklet together.
Here's the photo that Talamantes and Dehlinger selected for the album cover: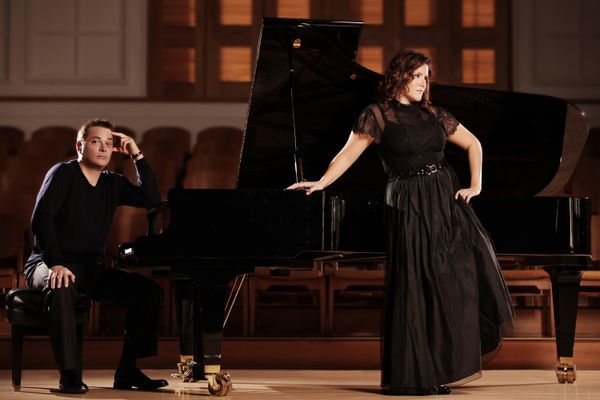 Photo by Roy Cox
About MSR Classics
MSR Classics was founded in 1997 as Musicians Showcase Recordings by Robert LaPorta, a 26-year veteran of the music industry. LaPorta served as Director of Classics at Angel Records and the EMI-Virgin Classics label group. He was also Marketing and Production Manager with London-Decca Records, Deutsche Grammophon and Philips Classics of the PolyGram label group. LaPorta is a voting member of National Academy of Recording Arts and Sciences (NARAS) and former member of the Grammy Classical Committee.