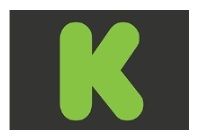 Pianist Henry Dehlinger is rehearsing for his next album - a collaboration with a good friend and rising star on the international opera scene, Danielle Talamantes.
Entitled Canciones españolas, the ambitious recording project features 18 Spanish classical songs by Enrique Granados, Manuel de Falla and Joaquín Turina. It's being funded through Kickstarter.


Kickstarter Project Video
Video by Matthew Kim
Meet Danielle Talamantes
If you're not acquainted with Danielle Talamantes's brilliant voice and expressive phrasing, which are perfect for this music, you will quickly become a fan. She made her Carnegie Hall debut in 2007. After her debut as Violetta in Verdi's La Traviata in 2010, a San Francisco Bay Area reviewer said, "It's not often that a fortunate operagoer witnesses the birth of a star."
She went on to earn a spot on the Metropolitan Opera roster, placed first in several prestigious opera competitions and was a finalist in the Seoul International Opera Competition and Plácido Domingo's Paris Operalia. Her latest triumph was debuting as Mimi in Puccini's La Bohème in Washington, DC earlier this year. Danielle returns to New York in the fall for her third season with the Met, after wrapping up production of Canciones españolas, which will be her debut album.
Kickstarter Rewards
To ensure Talamantes and Dehlinger can meet the cost of producing a commercial CD comparable to a major label production, they're raising $8,800 through Kickstarter. How does Kickstarter work? Each donor to the Canciones españolas project is a "backer" who will receive a specific reward based on the sum committed. For example, anyone who pledges $20 or more will get an autographed, pre-release copy of the CD.
Talamantes and Dehlinger are offering bigger rewards for the project's most generous backers. These include a full-length concert at your home featuring selections from the new album, or a Paella Valenciana dinner for you and 5 friends with Talamantes and Dehlinger at the pianist's DC area home followed by a special salon recital. They also have premier orchestra seat tickets to hear Talamantes at the Met this fall and tickets to the 2014 CD release party!
Producing an Ambitious New Classical Album
Once they meet their funding goal, they'll begin production in September 2013. All 18 tracks will be recorded, edited and mastered by producer and sound engineer Richard Price from Candlewood Digital.  Price has over 900 commercial music CDs to his credit, and his work has earned a Grammy award plus two Grammy nominations. This is a huge investment for Talamantes and Dehlinger, but they felt they needed this level of sound engineering to ensure the finished CD is comparable to major label productions like Deutsche Grammophon, EMI Classics, Naxos or Sony Classical Records.
The album will include three cycles of Spanish art songs: Granados' Canciones amatorias (Love Songs), Falla's Siete canciones populares españolas (Seven Spanish Folksongs), and Turina's Tres Arias (Three Arias). We will also record La maja y el ruiseñor (The Maid and the Nightingale), the gorgeous soprano aria from Granados' opera, Goyescas, which will be programmed as the album's opening track.
As a pianist, Dehlinger especially loves this project because these pieces are as much duets for voice and piano as they are vocal solos with piano accompaniment. Take Track 1, La maja y el ruiseñor. Dehlinger recorded the original piano solo version for his 2011 album, Evocations of Spain. It's based on a haunting folksong Granados heard sung by a girl in the Valencia countryside. It was written in an improvisational manner, yet its complex passagework and rich texture will give you, as one reviewer said, "the voluptuous sense of passing the fingers through masses of richly-colored jewels." Wow!
For Tracks 2 to 8, they're programming Granados's Canciones amatorias cycle, which was inspired by his reading of the great poets from Spain's Golden Age. It demands a singer with Talamantes's operatic range, especially as the vocal line ascends to great lyrical heights. Meanwhile, the piano provides artful counterpoint and subtle embellishment. The fourth piece of the cycle, Gracia Mia, is part of Talamantes's live audition repertoire and always a hit with judges and audiences alike. Dehlinger has been her collaborative pianist on this impressive piece at several of her auditions in New York.
For Tracks 9 to 15, they're programming Falla's popular arrangement of seven Spanish folksongs, Siete canciones populares españolas. These pieces are the product of Falla's fervent and full-blooded treatment of Andalusian folk themes. Siete canciónes is one of the most recorded cycles of Spanish art songs. Nonetheless, they believe they've created a fresh and more impassioned rendition in which one can feel each song's intensely national color. They think Falla would approve.
For Tracks 16 to 18, they're programming Tres Arias by Turina, whose music always seems to convey a feeling of rapture or exaltation. They're particularly excited about recording this cycle because, inexplicably, it's so little-known today. (They've found only one recording.) Turina sets to music texts by three different Spanish poets: Ángel de Saavedra, José de Espronceda and Gustavo Adolfo Bécquer. He is keenly responsive to the story as it unfolds and weaves an ethereal vocal line that transcends even the virtuosic elements in the piano accompaniment. It's hard to believe it isn't recorded more.
They're packing a huge punch in the album's concluding track, Rima from Tres Arias. The vocal line is mesmerizing, and they were bowled over by the glowing chords in the piano accompaniment. Nonetheless, during one of their musical soirees, they were so carried away by Rima's passionate intensity that Danielle added a High C - that's two octaves above Middle C - starting in the second to last measure, and sustained it all the way to the end. It's a thrilling conclusion, which you won't want to miss!
Canciones españolas is a seminal album in the making. It's a project that grew organically out of their shared passion for the Spanish repertoire. Become a backer of this great classical music project now.