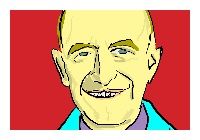 Soprano Danielle Talamantes and pianist Henry Dehlinger have amped up the rehearsal schedule as they prepare to record their new CD, Canciones españolas.
Canciones españolas
Canciones españolas
This week, they rehearsed Siete canciones populares españolas by Manuel de Falla. This is one of the most-recorded sets of Spanish art music. Some are asking, how will this recording stand out from all the others?
Remember the punch line to the old joke, "How do you get to Carnegie Hall?" (Answer: Practice, practice, practice.)
To become intimate with Falla's marvelous creation, Talamantes and Dehlinger had to work through each phrase, each measure and each note. But achieving technical competence through repetition is not the sole purpose of practicing.
If you're a singer or a pianist (or any performing artist, for that matter) who aspires to greatness, you have to do a lot more than just wow your audience with your technical prowess.
Here are 4 tips they've been following to help reach that goal:
1. Make mistakes. Just don't be boring
Too many classical musicians strive for technical perfection that owes less to the composer's creative invention than to their desire to create a "perfect" product. The unfortunate result is soulless precision or, at best, synthetic beauty.
Boring!
Fortunately, Talamantes's musical paternity is unmistakably evident. Her voice teacher, Elizabeth Daniels, says the magic of the singer's art (and pianist's, for that matter) is not technique. It's using technique to elicit emotion.
Brava!
Daniels was a pupil of the great Todd Duncan, the legendary baritone who created the role of Porgy in Gershwin's ''Porgy and Bess'' and first African-American to join the New York City Opera. It was Duncan who famously admonished his students, "Please, please make mistakes. Just don't bore me."
So, go ahead, make mistakes. But, whatever you do, don't be boring. That's #1!
2. Be musical, not technical
Manuel de Falla wrote, "In all honesty, I think that in popular song, the spirit is more important than the letter."
Amen!
Talamantes and Dehlinger didn't start working on the Siete canciones from the technical side first. They began working out the details only after running through the entire set and understanding it as a whole. They learned the meaning of Falla's sensational work, the feelings it seeks to convey, and the thoughts that were in Falla's mind when he wrote it.
Don't just read the music and perform what's written, although that's a start. Feel the music, and let it unfold from within. There's a lot of power in that, and your audience will feel it.
So, what did they learn while being Falla?
Falla wrote the Siete canciones in 1914, the year he returned to Spain after seven years of self-imposed exile in Paris. The rhythms are intoxicating and make you feel each song's intensely Spanish color. They include an Andalusian triple-meter dance with accented second beats in the first song and a Seguidilla dance with its rapidly pulsating triplets in the second song.
The third song, Asturiana, introduces a wonderful Celtic element. (Yes, there were Celts in Spain. In fact, the original Asturians were a Celtic tribe that battled the Roman legions.) One must let oneself go while experiencing this song. They'll think they've landed in the Scottish Highlands, especially when hearing the swirl of bagpipes intimated in the piano accompaniment.
The fourth song uses a bouncy Jota dance rhythm to separate several wonderfully bashful stanzas that are sung in a more restrained tempo. The fifth song, Nana, is a moving lullaby with haunting Moorish overtones that are evident in the inflections at the end of each phrase.
Canción subtly suggests the dry rattle of castanets. Polo, the last song, is pure Flamenco with its pulse-like rhythm and singer's passionate cries of "Ay!" which Talamantes intensifies into gorgeous, boisterous laments.
Be musical! That's #2.
3. Make it sound spontaneous
Zygmunt Stojowski, the Polish composer and pianist acclaimed for the performance classes he led at the Juilliard School in the 1930s and 40s, once said, "A great artist's performance of a noble work ought to sound like a spontaneous improvisation; the greater the artist, the more completely will this result be obtained."
Amen, again!
Siete canciones is the product of Falla's fiery treatment of Andalusian folk themes. It has to sound like a spontaneous improvisation, or it isn't going to move anyone emotionally. But in order to arrive at this result, you have to work out each detail and bring it to perfection.
A great example is Nana. This poignant lullaby is laced with Middle Eastern inflections at the end of each phrase that reveal the Moorish influence on Andalusian singing. There are an infinite number of variations that can be dreamed up based on the purely melodic lines of the song.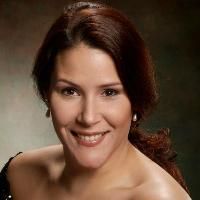 One day, after a second run-through of Nana, Talamantes asked Dehlinger, "Can we do it again? I want to do something different."
What could she do differently? The last run-through was spot on, Dehlinger thought.
They ran through it a third time, and Wow! A tingling sensation rose up their spines. Here was the exhilarating scent of Spanish jasmines amid the ever-verdant palaces of Andalusia, minarets and all, a veritable fantasy of the Arabian Nights!
It seemed like a spontaneous improvisation, but she focused on one very important detail improvement. She adjusted the whole "color" of the piece by singing some parts in "straight tone."
What's straight tone? Singing in straight tone means singing without vibrato. Vibrato occurs naturally as one's voice develops, and it alleviates pressure on the vocal cords. Singing at loud volume in straight tone can actually be dangerous, mainly because it increases pressure on the vocal cords.
Singing at low volume in straight tone, on the other hand, is safe. It imparts a haunting or mystical quality to a song. That's why it's often used in sacred music. (Think Gregorian chant or Bluegrass singing, which Bill Monroe, an early pioneer of the genre, characterized as "Methodist and Holiness and Baptist.")
But you need to know what you're doing. Singing in straight tone requires a certain level of Zen that a professional singer acquires only after years of disciplined vocal control.
By working out that detail, Talamantes elevated Nana to a whole new level, making it an emotional experience.
So, make it sound like a spontaneous improvisation. That's #3.
4. Take Risks
You have to take risks in your performances. If you don't, you're not doing it from the heart. Yes, you will make a few mistakes along the way. (Remember Tip #1?) But the most perfect performances are frequently the most sterile.
Arthur Rubinstein, one of the greatest pianists of the twentieth century, understood just that. When asked about his rival, Vladimir Horowitz, Rubinstein famously replied Horowitz was the better pianist, but not the better musician.
On another occasion, he explained, "I want to risk, to dare. I want to be surprised by what comes out. I want to enjoy it more than the audience. That way the music can bloom anew. It's like making love. The act is always the same, but each time it's different.''
That's #4, and it couldn't be said any better.