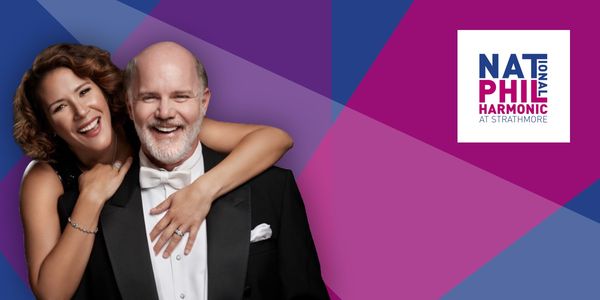 The National Philharmonic announced its 2020-21 season lineup, including a special Valentine's Day program called "Amore & Mozart!" It kicks off with the orchestral premiere of Henry's new love song, Amore, which he composed for his friends Jennifer and Eddie's recent nuptials in Florence Italy. Amore will be sung by husband-and-wife duo Kerry Wilkerson and Danielle Talamantes, who sang it at the wedding!
The full title, Amore e 'l cor gentil sono una cosa, translates to "Love and the gentle heart are one and the same." The lyrics are from a love sonnet from La vita nuova by Dante, the revered Florentine poet. It is Track 12 of Henry's new album, At That Hour: Art Songs by Henry Dehlinger, which will be out October 16, 2020 on the AVIE Records label. 
Composed as a chamber setting for string quintet and piano, Amore premiered at the Summer 2019 High Peaks Music Festival in Great Barrington, MA in the Berkshires. Henry later orchestrated the work especially for NatPhil's Valentine's Day 2021 concert. The program will also feature Mozart's Sinfonia Concertante for Four Winds in E-flat Major. A piano-vocal version, which can be adapted for organ, is also available.
From the Music Center at Strathmore, NatPhil Music Director and Conductor Piotr Gajewski is presenting streamed concerts that feature a mix of classical masters you love, side-by-side with contemporary composers. Their principal players, who never fail to impress, are taking center stage along with a carefully curated collection of the Mid-Atlantic region's best soloists and musicians.