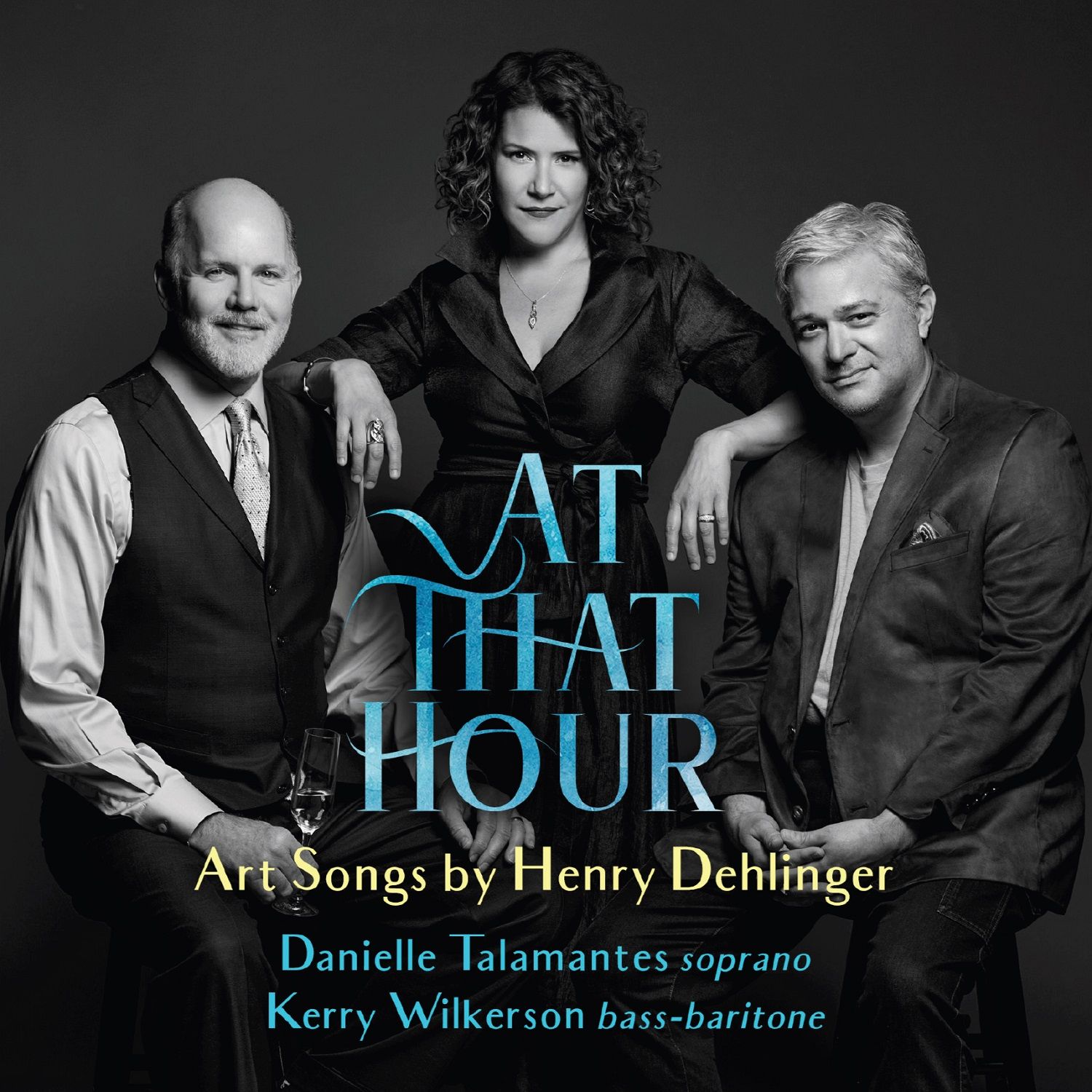 Henry is thrilled to announce that his latest album – At That Hour – is now available for pre-order from AVIE Records. This world-premiere recording of Henry's art songs is a superlative showcase for his craftsmanship and represents the culmination of a prolific period for the composer and the fruit of a close and rewarding friendship with soprano Danielle Talamantes and bass-baritone Kerry Wilkerson.
The original works in this recital were composed especially for their voices. It will be released on October 16, 2020.
"San Francisco-native Henry Dehlinger, a prodigiously talented pianist and singer, turned his hand to full-time composition in 2015," says UK-based AVIE Records in its announcement. "The skill and splendour of his music belies the relatively brief number of years he has committed pen to paper to create a considerable oeuvre of orchestral, chamber and choral music."
The title track opens Henry's 10-part song cycle set to texts by James Joyce. Inspiration for other songs comes from poetry by Dante, Edgar Allen Poe, Oscar Wilde, and the Biblical Song of Songs. Throughout, Henry's modern yet tonal compositional voice shines through as he renders a diverse palette of musical styles to amplify the words he sets to music.
TRACKLIST:
At That Hour: Art Songs by Henry Dehlinger
Danielle Talamantes soprano
Kerry Wilkerson bass-baritone
Henry Dehlinger piano
Ten Poems of James Joyce 
1. At That Hour When All Things Have Repose (3.47) 
2. Bahnhofstrasse (4.22) 
3. On the Beach at Fontana (3.36) 
4. Simples (2.21) 
5. Alone (3.18) 
6. Flood (2.13) 
7. Strings in the Earth and Air (3.25) 
8. Night Piece (2.49) 
9. Tutto è sciolto (2.04) 
10. A Memory of the Players in a Mirror at Midnight (3.09) 
11. Questa fiamma (Dante) (3.01) 
12. Amore e 'l cor gentil sono una cosa (Dante) (3.51) 
13. A Dream (Edgar Allen Poe) (2.10) 
14. The Mount (Mark Riddles) (5.53) 
15. Fragrance (Mark Riddles) (5.37) 
16. Shir Hashirim (Song of Songs) (8.15) 
17. Requiescat (Oscar Wilde) (3.26) 
Total time: 63.26 
Recorded 24 – 26 September 2019, Sono Luminus Studios, Boyce, Virginia, USA 
Recording Producer and Editor: Erica Brenner 
Recording, Mixing, Mastering: Daniel Shores 
Piano Technician: Jon Veitch